On-Site Catering & Concessions
Enjoy Fresh Food & Drink From The Farmington Club
Weddings & Rehearsal Dinners
Interested in hosting your reception or rehearsal dinner at Farmington Polo Club? Submit an inquiry on our Venue page and learn how our Farmington Club culinary team can craft the perfect menu for your special day.
Special Events & Banquets
No matter the dietary restrictions, our culinary staff is prepared to deliver an exceptional dining experience for your next special occasion. Submit an inquiry on our Venue page to begin planning your event!
Food Truck Menus
Sunday Horses & Horsepower
Picnics & Outings
Our culinary team is standing by to cater your next outdoor party! Submit an inquiry on our Venue page to begin planning a themed event such as a clambake, luau, barbecue, school function, etc.
All food and beverage is provided by The Farmington Club.
On-Site Catering
Whether you are hosting your next event at Farmington Polo Club or looking to have your Saturday polo experience catered, our dedicated culinary staff is ready to craft the perfect menu.
Food Truck Rentals
Interested in renting out a truck for your next outdoor event? Get in touch using the form below. Use the dropdown to explore menus for the Chukker Cafe, Cuisine Limousine, and Wood-Flamed Pizza trucks.
Mobile Bars
Stop by The Gypsy Bar or Sip Whip at your next Farmington Polo Club event! Our mobile bars are fully stocked and our bartenders are standing by to serve you anything from craft cocktails to beers, wines, and bubbles.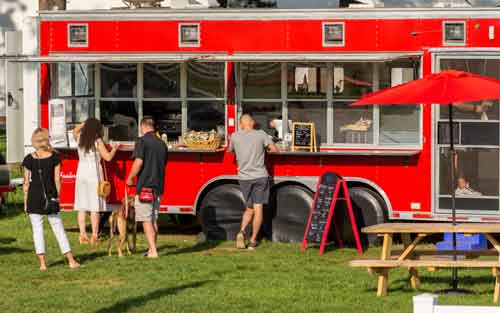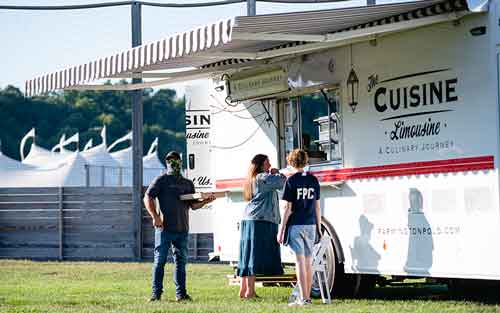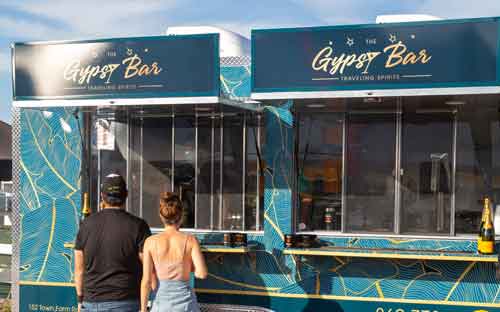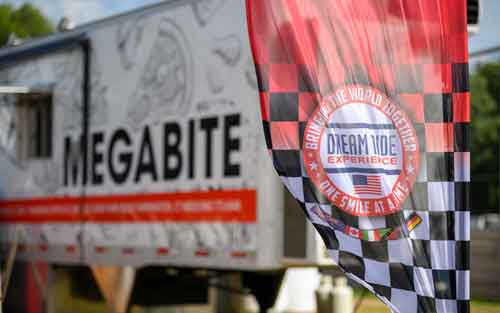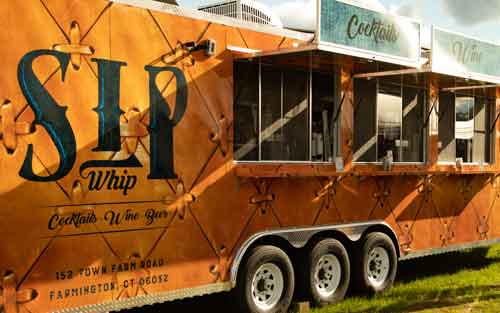 Submit a Food & Beverage Inquiry to The Farmington Club